CRM
With the CRM fuctionality, businesses can manage their customers, prospects and sales team all from one place.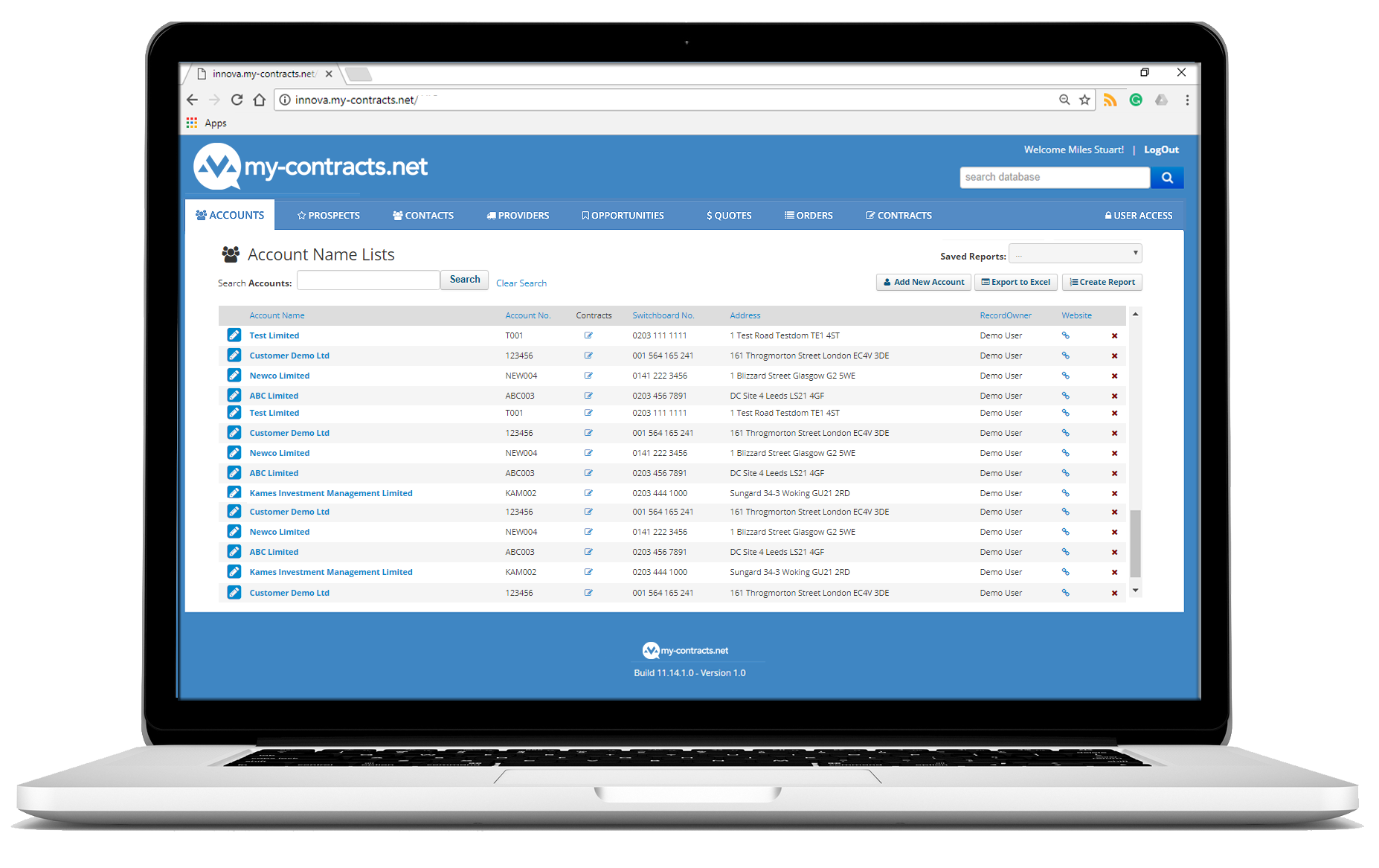 Opportunity & Prospect Tracking
Make life easier for your sales team with easy to use tracking features. Also, sales people also have the option to receive daily emails at 6am local time, with that days tasks and actions.
Supplier & Vendor Management
Keep a track on all your suppliers, ensure contacts are kept up to date and keep all documentation related to them in one safe place.
Quotations & Orders
MyContracts provides a unique platform in which to easily create quotations, convert those quotations into orders and manage those orders.
Order Management
Easily see which orders are open or closed and which orders have been invoiced or not. This avoids potential cash flow issues, especially in smaller businesses due to lack or invoice management.
Custom Reporting
Get a clear understanding of how each member of the sales team is performing with fully customisable reporting in all modules.
Document Management
Never lose a vital document again as all modules feature a document management element. Attach customer purchase orders in the Orders section, quotes from suppliers in the Suppliers section, and contractual documents in the Contracts module. In fact, attach any documents that you deem relevant and valuable to every part of the application.
Customer Views
Let your customers also have access to the app so they can see all Quotes, Orders and Contracts related to their account. Control what features they can see and cannot. You might want a customer to only see their contracts or orders, customise how you wish. Of course, there are certain pieces of information you don't want to see i.e. your costs and profit margins.
User Management
Manage user privaleges and permissions to ensure privacy and security for all users. Managers can control access from the user portal.